Supporting people involved in manufacturing

Supporting people involved in manufacturing

Supporting people involved in manufacturing

Supporting people involved in manufacturing

Supporting people involved in manufacturing

Supporting people involved in manufacturing
Our Services
Transport Service
We provide an optimum response to customers' requests by strengthening our "cost-effectiveness" and "ability to deal with time and cargo volume fluctuations".
Warehousing Service
We offer general warehousing services related to distribution of components (such as inventory management, distributive processing, and inspection) and can also deal with information processing systems from various manufacturers.
Logistics Consulting Service
We propose the most suitable service for customers' logistics based on know-how we have accumulated as well as various past experiences, field studies and interviews.
Our Offices
Through our nationwide network, we have developed a unique consolidated junction distribution to achieve high transport efficiency.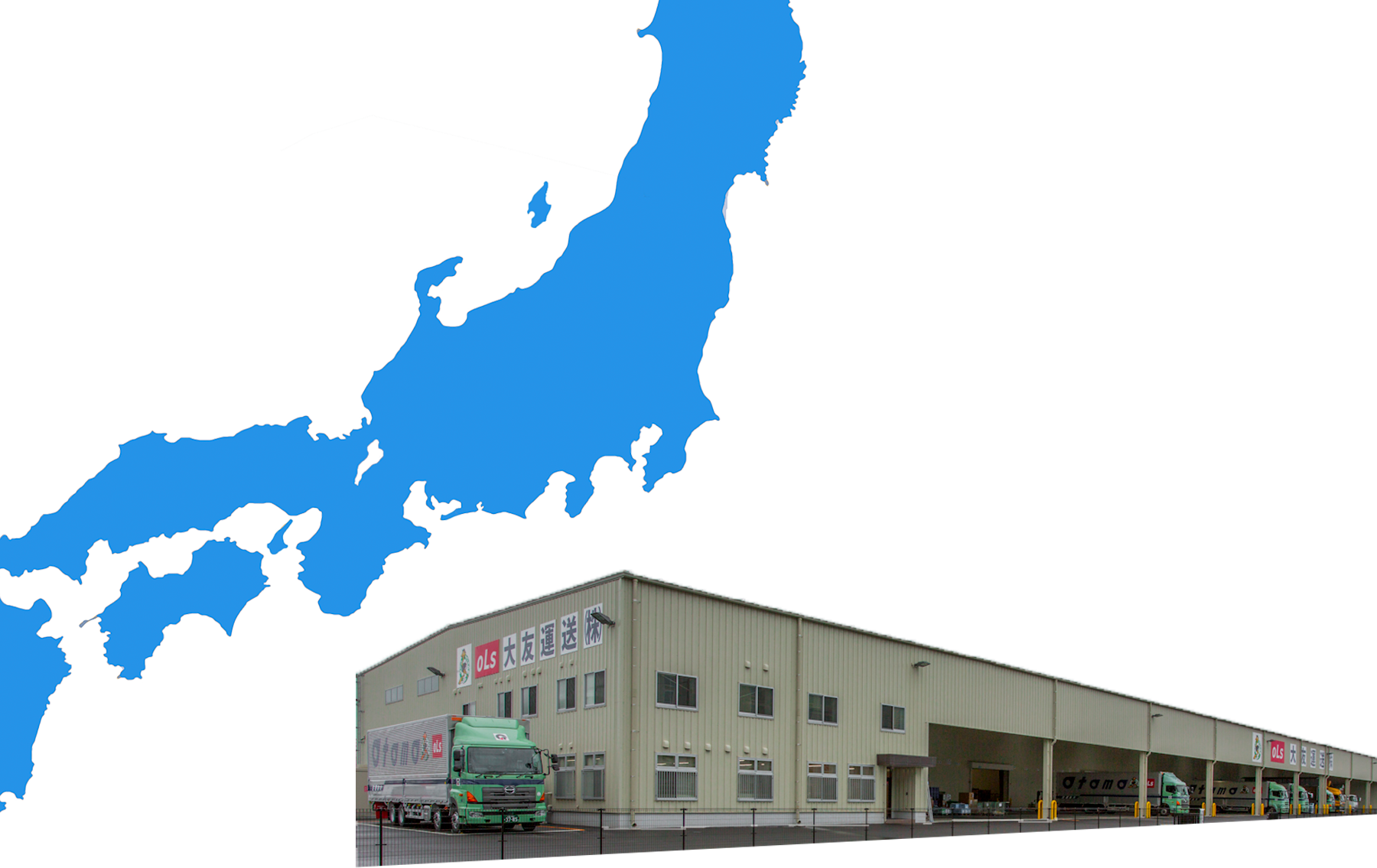 Our Efforts on Quality and Environment