Quality Management
Safety Control Plan Held Every Month
Item
Remark
Accident deliberation council
Accident prevention
Recurrence prevention measures
Management improvement meeting
Education of administrators (department and branch managers)
Branch meeting
All employees of each branch are required to participate in this meeting.
Business meeting
Education of administrators
Product management representative meeting
Education of administrators
Education Management Office
For constant improvement of safety and quality, we have an Education Management Office to work on educational activities, such as the operation of trucks and forklifts.
Our Education Management Office conducts practical training using vehicles, lecture-style training utilizing demonstration videos, individualized training which matches each employee's personal level, and simulation-based safety education by experts.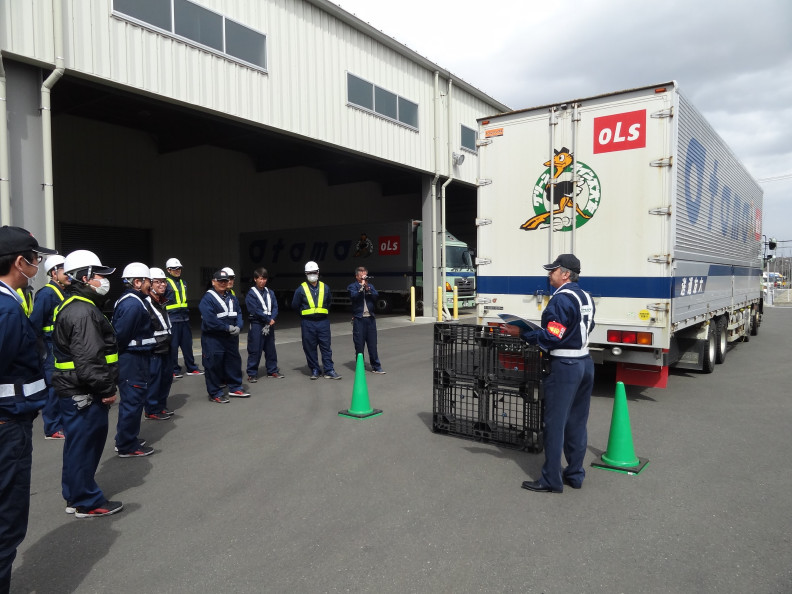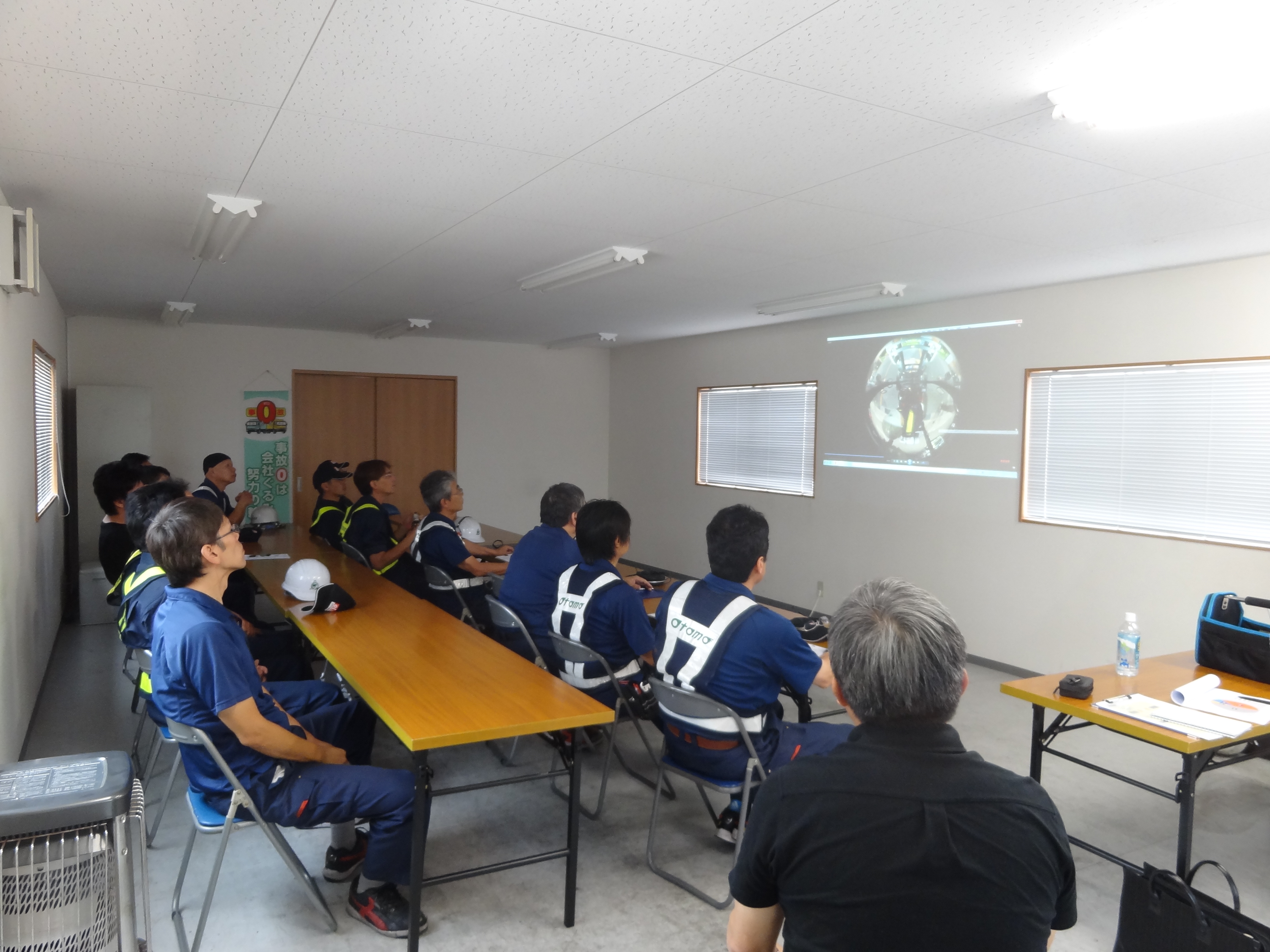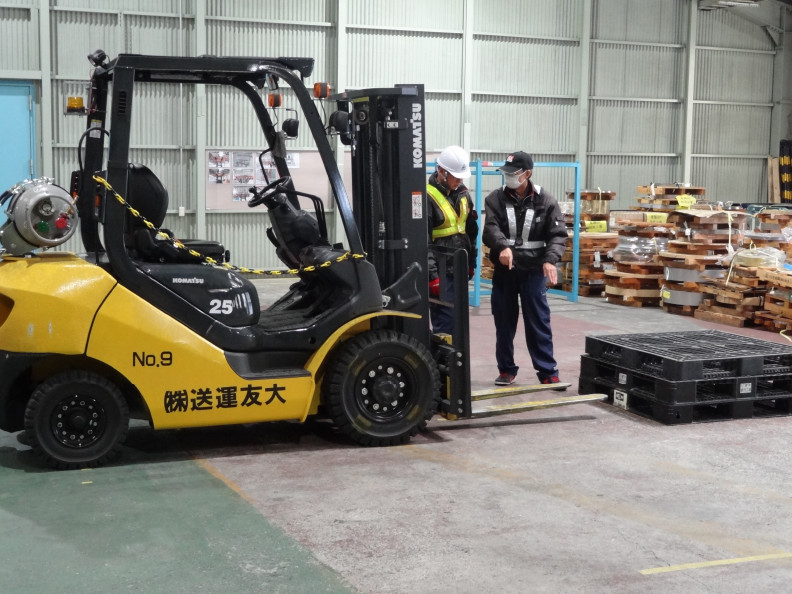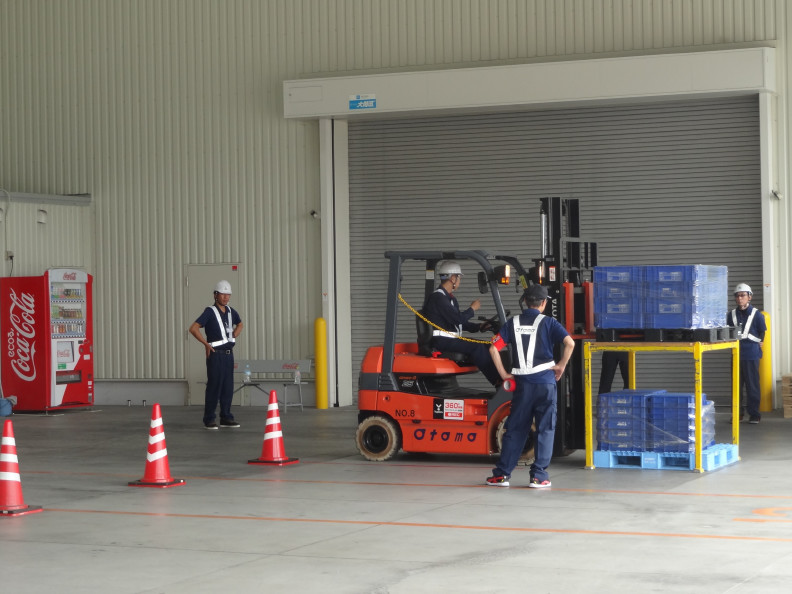 Quality Improvement and Education System
| Item | Content of implementation |
| --- | --- |
| Education management office | It conducts the fostering of drivers and recurrence prevention education for employees who had an accident in the past. |
| New employee training | After the lecture-style education on driving, cargo handling, daily vehicle inspection, and business manner, on-site training at a branch and driving training together with an instructor are conducted (for two weeks) to educate employees on awareness and skills as professional driver. |
| Follow-up education | It is conducted by administrators in a timely manner based on the ISO skill map. |
| Team system | To offer safe and secure services, we analyze, verify and evaluate our operations to establish a safety culture enabling the provision of great satisfaction to customers. As one of our efforts to prevent human errors, we introduced the system to organize a small team of employees of a branch to promote detailed implementation of safety culture through the leadership of the team leader. |
| No-accident day | For two days every month, the entire company makes efforts on quality and safety (warning activities and evaluation). |
| Introduction of security cameras | To raise awareness of accident prevention as well as to prevent the recurrence of accidents, we introduced monitoring cameras for observing and checking operations on the premises. In addition, we also installed dashboard cameras not only in vehicles, but also in forklifts. |
DK Transport
For strict observation of laws and regulations such as operation control procedure, we use digital tachographs to control the operation status daily.
As long-distance transportation requires extended operation time, drivers change vehicles mutually at a relay point.
Through this docking operation, we prevent long working hours (overwork driving).
Efforts to Secure Transport Safety
We utilize a wide variety of functions and tools to address safety.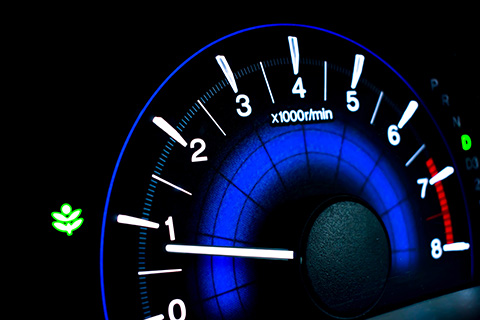 Digital tachometer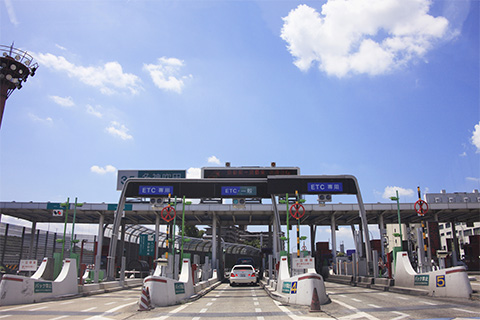 ETC2.0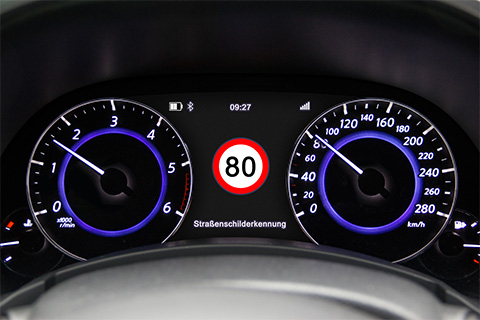 Speed limiter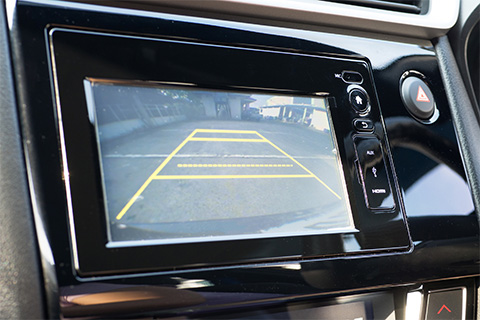 Camera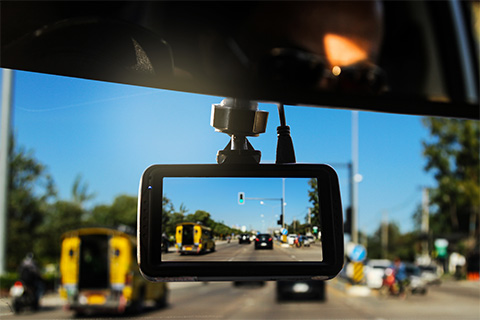 Dashboard camera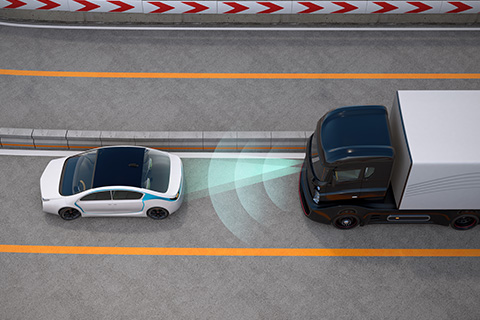 Collision mitigation brake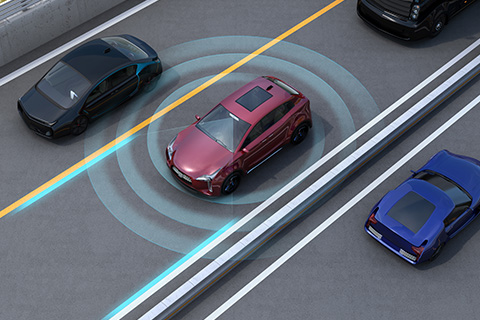 Staggering prevention